Queer (In)Justice: The Criminalization of LGBT People in the United States
By Joey L. Mogul, Andrea J. Ritchie, and Kay Whitlock
A groundbreaking work that turns a "queer eye" on the criminal legal system
In March 2003-three decades after Stonewall-police stormed the Power Plant, a private Detroit club frequented by African American LGBT people. Over 350 people were handcuffed and subjected to homophobic slurs. Some were hit on the head and back; others were slammed into walls. Their supposed crime was later chalked up to a bizarre infraction: "loitering inside a building." Three years earlier, Freddie Mason, a thirty-one-year-old Black gay man was arrested after a verbal altercation with his landlord, and then anally raped with a billy club covered in cleaning liquid by a Chicago police officer. Bernina Mata, a Latina, was sentenced to death on the theory that being a "hardcore lesbian" caused her to kill. A Tennessee police officer's brutal beating of Duanna Johnson, a Black transgender woman, was even caught on camera. Within a year, she was dead-the third African American transgender woman in Memphis in three years whose murder remains unresolved. Events such as these illuminate a long shadow of criminalization of LGBT people in America.Drawing on years of research, activism, and legal advocacy, Queer (In)Justice is a searing examination of queer experiences-as "suspects," defendants, prisoners, and survivors of crime. The authors unpack queer criminal archetypes-like "gleeful gay killers," "lethal lesbians," "disease spreaders," and "deceptive gender benders"-to illustrate the punishment of queer expression, regardless of whether a crime was ever committed. Tracing stories from the streets to the bench to behind prison bars, the authors prove that the policing of sex and gender both bolsters and reinforces racial and gender inequalities. A groundbreaking work that turns a "queer eye" on the criminal legal system, Queer (In)Justice illuminates and challenges the many ways in which queer lives are criminalized, policed, and punished.
Buy this book from:
Independent Bookstore | Amazon | Barnes & Noble | Beacon Press
Praise
"Queer (In)Justice is the book we have been waiting for. By examining the policing of gender, it forces us to reexamine our complicity in the police state when we are fighting for hate crime legislation but should be arguing for decriminalization. It calls us to develop a more radical analysis that understands that ending state violence must be central to a transformative queer politics."—Andrea Smith, cofounder of INCITE! Women of Color Against Violence and author of Conquest: Sexual Violence and American Indian Genocide

"If you think the struggle for LGBT equality is only about marriage and the military, Queer (In)Justice will be a revelation. In lucid prose, it tells stories of criminalization, victimization, and discrimination, while illuminating strategies for progressive change. A must-read for anyone who cares about justice." —Ruthann Robson, author of Lesbian (Out)Law and Sappho Goes to Law School, professor of law, City University of New York School of Law

"A cogent and urgent call to move beyond single issue politics and to take a stand against the often brutal punishment of 'criminalized queers.' The authors lay out a framework for a multi-issue social justice agenda that links LGBT activists to feminists, prison abolitionists, and immigrant rights and homeless advocates. This powerful critique should profoundly transform the ways we seek to end violence and fight for our freedom."—Julia Sudbury, editor of Global Lockdown: Race, Gender, and the Prison-Industrial Complex, professor of ethnic studies, Mills College

"Queer (In)Justice is an urgently needed and essential resource for activists and scholars. Accessible and stirring, it clearly and concisely exposes how criminalization is a central issue facing queer and trans politics today. Tracing the historical and contemporary implications of mass imprisonment as a central vector of racial and gender violence this book is a vital tool toward building a movement that challenges the policing of our very identities."—Dean Spade, founder of the Sylvia Rivera Law Project, assistant professor of law, Seattle University School of Law

"With remarkable passion Queer (In)Justice makes visible the very serious consequences of the prison industrial complex on the lives of LGBT people. It's an important scholarly critique, an urgent call to action, and a vivid historical account of how the policing of gender and sexuality are intricately linked to race, class, and power."—Beth Ritchie, director, Institute for Research on Race and Public Policy, University of Illinois at Chicago

Queer (In)justice: The Criminalization of LGBT People in the United States, excerpt
About the Authors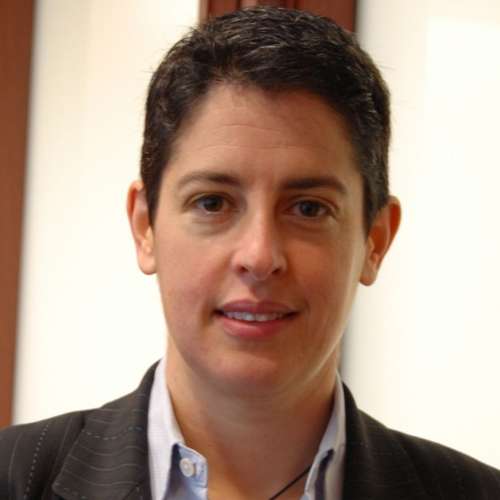 Joey L. Mogul is a partner at the People's Law Office in Chicago, Illinois and Director of the Civil Rights Clinic at DePaul University College of Law.  Mogul's practice focuses on representing individuals who have suffered from police and other governmental misconduct in civil rights cases, and defending individuals in criminal and capital cases.  Mogul has worked to seek justice for Chicago Police torture survivors for the last fourteen years, which included presenting the cases to UN Committee Against Torture and the Human Rights Committee in Geneva, Switzerland in 2006.  Mogul's practice has also included representation of lesbian, gay, bisexual, and transgender people in criminal and civil proceedings involving police and prisoner torture, abuse and misconduct. Mogul previously published The Dykier, the Butcher, the Better: the State's Use of Homophobia and Sexism to Execute Women in the United States in the New York City Law Review and with co-author Ritchie, In the Shadows of the War on Terror: Persistent Police Brutality and Abuse of People of Color in the United States in the DePaul Journal for Social Justice.  Mogul has spoken widely before both legal and popular audiences on the state's use of homophobic, sexist and racist arguments in criminal cases and has devised legal training to counter such efforts. Mogul has also worked as an activist with Queer to the Left in Chicago, Illinois, the Midwest Coalition for Human Rights and with others to challenge the death penalty, torture by law enforcement officials, gentrification and supermax conditions. Mogul is an Oberlin College graduate and earned a juris doctorate from City University of New York (CUNY) School of Law.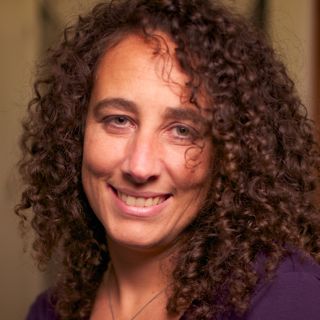 Andrea J. Ritchie is a police misconduct attorney and organizer in New York City. She has engaged in extensive research, writing, speaking, litigation, organizing and advocacy on profiling, policing, and physical and sexual violence by law enforcement agents against women and lesbian, gay, bisexual and transgender (LGBT) people in the US and Canada over the past decade. She currently coordinates Streetwise & Safe (SAS), a leadership development initiative aimed at building knowledge, community and power among LGBT youth of color with experience of gender, race, sexuality and poverty-based policing and criminalization in the context of "quality of life" initiatives and the policing of sex work and trafficking. She proudly serves on the Board of Directors of the Young Women's Empowerment Project (YWEP) and as a member of the Safe Outside the System Collective of the Audre Lorde Project. She is also counsel, along with Joey Mogul, in Tikkun v. City of New York, et al., a civil rights action challenging unconstitutional and overly invasive searches of transgender people by New York City Police officers. In 2009 she served as the Director of the Sex Workers Project. As a member of the national collective of INCITE! Women of Color Against Violence from 2003 – 2008, she coordinated the development of the INCITE! Women of Color Against Violence Organizer's Toolkit on Law Enforcement Violence Against Women of Color and Transgender People of Color, and drafted its unique "Know Your Rights" flyer. Her original piece, Law Enforcement Violence Against Women of Color appeared in The Color of Violence: The INCITE! anthology (2006, South End Press).  She and Joey were also primary authors of In the Shadows of the War on Terror: Persistent Police Brutality and Abuse in the United States, a "shadow report" submitted on behalf of over 100 national and local organizations and individuals to the United Nations Committee Against Torture, the United Nations Human Rights Committee, and the United Nations Committee on the Elimination of Racial Discrimination. Ritchie was as an expert consultant, lead researcher and coauthor for Amnesty International's 2005 report Stonewalled: Police Abuse and Misconduct Against Lesbian, Gay, Bisexual and Transgender People in the United States. She was also a consultant and co-author for Caught in the Net, a report on women and the "war on drugs" published by the ACLU, the Brennan Center for Justice, and Break the Chains, and Education Not Deportation: Impacts of New York City School Safety Policies on Immigrant Youth, published by Desis Rising Up and Moving (DRUM). Her book, Everyday Violence: Racial Profiling and Police Brutality Against Women and Transgender People of Color, will be coming out next year from South End Press.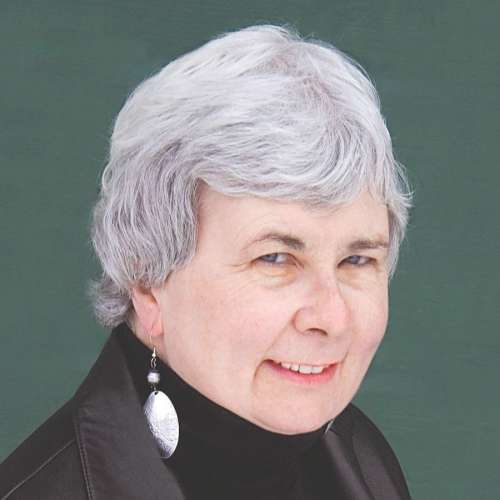 Kay Whitlock is a Montana-based writer, organizer and consultant working for progressive social change. As an activist, she was worked for almost 40 years to build bridges between LGBTQ struggles and movements fighting for racial, gender, economic, and environmental justice. She formerly served in national leadership positions on LGBTQ issues, including National Representative for LGBT Issues for the American Friends Service Committee (AFSC, a Quaker organization advocating for peace, social and economic justice, and human rights); chair of the National NOW Lesbian Rights Committee; and member and co-chair of the board of directors of the (as it was then known) National Gay Task Force. Kay is the author of an AFSC Justice Visions series of publications addressing the meaning of justice in a society based upon violence, exclusion, and abuses of human rights.  These include In a Time of Broken Bones, which challenges penalty enhancement hate crime laws as a progressive response to hate violence; Corrupting Justice: A Primer for LGBT Communities on Racism, Violence, Human Degradation & the Prison Industrial Complex; and In the Killing Fields of the State: Why Abolition of the Death Penalty is a Queer Issue.  She also authored Bridges of Respect: Creating Support for Lesbian and Gay Youth (AFSC, 1988), the first nationally distributed resource guide for adults working with lesbian and gay youth. She has worked closely with Queers for Economic Justice (QEJ) to produce educational resources about poverty and economic hardship in LGBTQ communities and served as a member of a national working group convened by QEJ to produce Beyond Same-Sex Marriage: A New Strategic Vision for All Our Families & Relationships that seeks to place the struggle for marriage equality within a broader context of social and economic justice. Kay travels widely throughout the United States, speaking, doing research, and facilitating workshops.  Her essays and articles have appeared in numerous periodicals and several anthologies.